Those who know, know who you are. Others will be gobsmacked, disillusioned and trying to make sense…
We Who Oppose Deception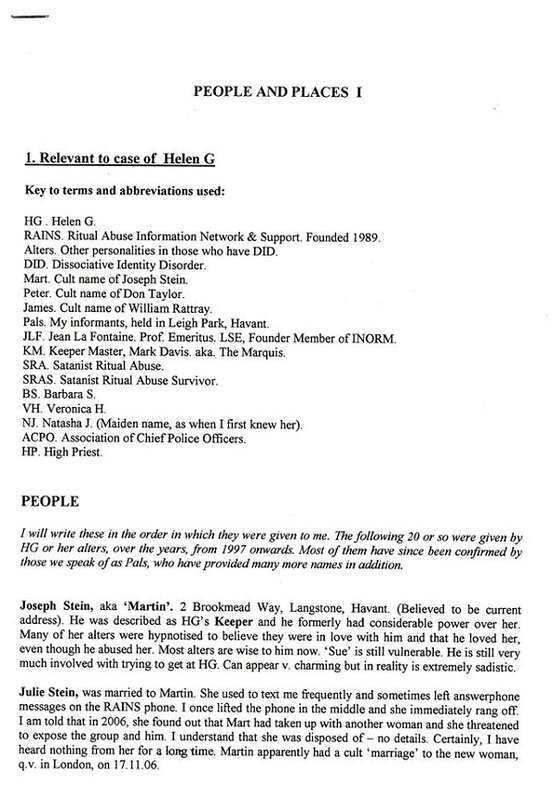 The original of this blog post is in Spanish and refers to a list of victims and accused from a book in English. We are talking about Satanic Ritual Abuse (SRA) which is too shocking to imagine and thus as un-believable as institutionalised child snatching and organised child sexual abuse that the national inquiry is supposed to address.
The list has been compiled by a survivor of satanic ritual abuse and a member of a paedo network who decided to confess. Both are in touch with the Ritual Abuse Information Network & Support (RAINS).
The list comprises big and little names: politicians, journalists, doctors, police, celebrities…
Breathe deeply as you are trying to absorb the account of a survivor of abuse who has 'dissociative identity disorder', i.e. a personality split into a number of 'alters' as a consequence of the experiences, besides the stories of deniers of rape and abuse.
View original post 584 more words